Risk Management
In today's litigious society, risk management is essential to the practice of quality medicine. MEDICAL MUTUAL offers the resources you need to minimize your risks as a health care provider.
Whether you are a Physician or staff, we offer resources and education programs to help reduce your litigation risk:
In-person, online and home study education programs presented by knowledgeable medical, legal and claims management experts. Participants can receive premium discounts and CME Credits.
Our Doctors RX risk management publication addresses timely concerns in health care and offers practical advice on lowing your risk of a lawsuit.
A library of online risk management resources for a wide variety of topics, including patient care, communications, record keeping and much more.
Risk management experts who are available via phone (410-785-0050, or toll free at 800-492-0193) and email to answer your individual questions.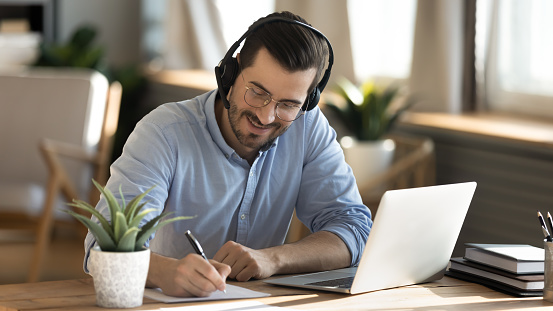 Search and register for our 2019 risk management education programs.
Our current course offerings are unavailable. Please check back soon for our 2021 course offerings. If you have any questions, please contact our Risk Management Services Department at 410-785-0050.
Live Webinars through GoToWebinar
Due to COVID-19 and current social distancing guidelines, Medical Mutual and Professionals Advocate has transitioned from live in-person seminars to live webinars using the platform GoToWebinar. If you have already signed up for a 2 hour live in-person seminar, you will receive a letter requesting your email address to access the online live webinar. All new registrants will be able to attend a live webinar on the dates provided above. Once you have registered for a program (or if you have registered already and provided us with your email address) you will receive an email from Medical Mutual/ProAd containing a URL to register for the webinar with GoToWebinar (If you do not receive an email leading up to the event, please be sure to check your Spam or Junk folders. If you still have not received it, please contact the Risk Management Department) – you will only need to enter your name and email address into their system. Subsequently, you will receive a confirmation email from GoToWebinar containing a "Join Now" link to access the webinar and instructions on how to do so the day of the event. You will either use your computer's audio (VoIP) or your telephone. For the best possible experience, please use a desktop or laptop computer with a headset for audio. We do not recommend logging in through your mobile device. We suggest creating a calendar event to remind you of the webinar. You will also receive additional reminder emails to alert you of the upcoming webinar.
Day of the event: You will receive an email alerting you that the event is about to take place. If you do not receive this email please check your spam or junk folder. If you still have difficulty accessing the webinar, or finding your registration link, please call our Risk Management department during regular business hours at 410-785-0050. You may log in 30 minutes prior to the event. You will enter the meeting muted. Any course materials (if applicable) and evaluation forms will be attached as documents that you can access on the side task bar at any time. Once the webinar starts, one of our coordinators or speakers will make an announcement. During the program, if you have any questions or comments, please use the chat function and one of our coordinators will alert the presenter and your question will be addressed. Much like our live in-person training, you will need to be present for the entire course. The same "grace period" is applied to webinars (no one admitted to the webinar after 6:30 – see program schedule above for additional details). Once the program is completed, please return your evaluation form to our Risk Management department by either fax (443-689-0261) or email at riskmgt@weinsuredocs.com. After the webinar is finished, you will be emailed a copy of your certificate of completion within 24-48 hours or 1-2 business days.
Registration Information
Program Fee
The first program costs $60 per person. Additional programs cost $25 per person.
Program Schedule
5:30 p.m. Login to webinar and wait for session to begin
6:00 p.m. Program begins
6:30 p.m. Grace period ends (no one admitted after this time)
8:00 p.m. Program ends
Please note: You MUST participate in the entire program to quality for a 16% discount and dental credits. Only participants who sign in prior to 6:30 p.m. and who stay until the end of the presentation will be counted as in attendance and receive the discount and credits.


Continuing Dental Education Credits
Professionals Advocate designates this activity for 2.0 Continuing Dental Education Credits.

Professionals Advocate Insurance Company is an ADA CERP Recognized Provider.
ADA CERP is a service of the American Dental Association to assist dental professionals in identifying quality providers of continuing dental education. ADA CERP does not approve or endorse individual courses or instructors, nor does it imply acceptance of credit hours by boards of dentistry.
Our recognition period with the ADA/CERP is 05/1/20 -12/31/24.
Premium Discount
Attending any one of these programs will satisfy your annual dental risk management program attendance requirement that gives Professionals Advocate Insureds up to 16% credit on their Year 2020 professional liability policy. If you choose not to attend one of these programs, your risk management credit will be reduced by 8% on your next policy renewal.
Cancellation / Reschedule Policy
If you have already paid for a program and would like to reschedule for a different program or date, please call our Risk Management department at 800-492-0193 or 410-785-0050. We will apply your payment to another program of your choosing. However, due to program commitments for facilities, program fees are non-refundable in the event you are unable to attend. Should we cancel a program due to insufficient registration, your payment may be refunded or applied to a new date.
Disclosure Policy
It is the policy of Professionals Advocate to ensure balance, independence, objectivity and scientific rigor in all its sponsored educational activities. All faculty participating in activities sponsored by Professionals Advocate are expected to disclose to the program participants any relevant financial relationships related to the content of their presentation(s).

Search our comprehensive library of risk management materials, including newsletters, PDFs, blogs, podcasts, helpful links and more.
Welcome to the Resource Center for all your needs!